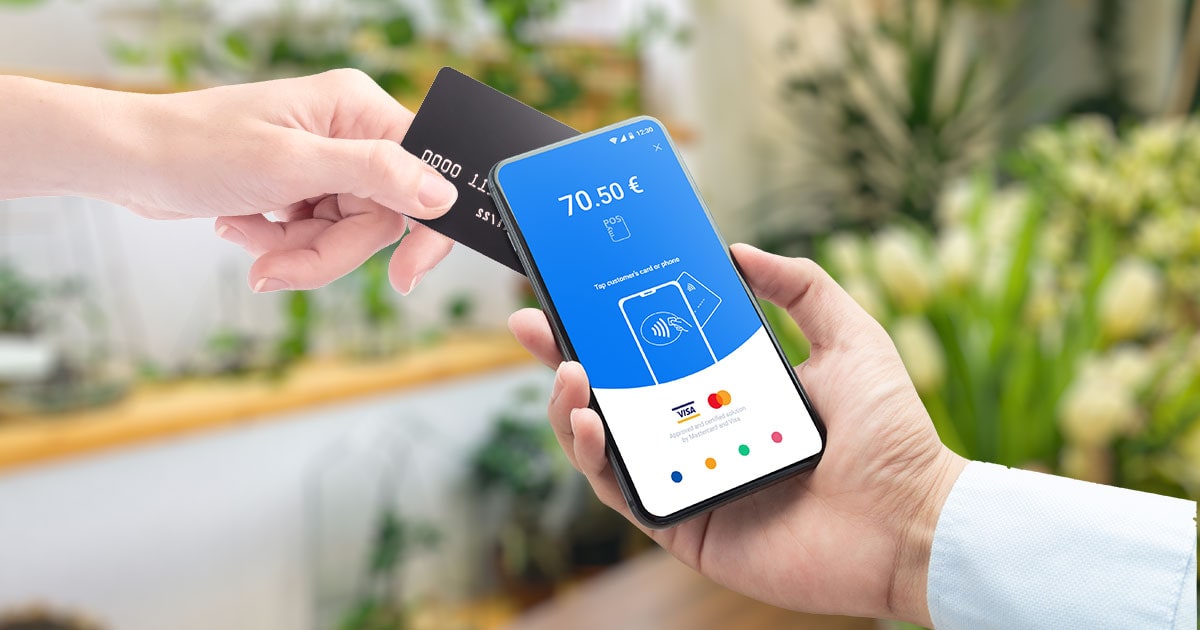 Your quick guide to soft POS payments acceptance
Product News Tips / 08.12.2020
Let's start with some numbers. Europe is home to 50 million merchants with 17 million POS terminals installed. This means that approximately 35 million micro and small merchants could benefit from soft POS solutions.
Meanwhile, a Juniper Research study found in 2018 that in the next three years, mobile POS systems will be responsible for about one quarter of POS transactions globally. This works out to about 87 billion transactions globally.
These statistics should be rather informative. On the one hand, there is a wide range of underserved merchants looking for affordable ways of accepting payments, while on the other, there is a growing trend towards mobile POS or soft POS.
But what is soft POS payments acceptance and how can a small or micro merchant take advantage of it?
Let's take a look.
What is soft POS?
Soft POS, mobile POS or mPOS are terms used to describe one thing – mobile point of sale.
With a soft POS solution, the merchant relies on software to accept payments and not on additional hardware like physical POS devices.
With this type of payment solution, merchants can accept payments on their smartphones, which include contactless cards, mobile wallets and other NFC wearables.
Who can use it and how does it work?
Mobile POS is perfectly suited for the micro and small merchant who is on the go.
From delivery and courier services, independent professionals, freelancers and food trucks, it's ideal for any small business because you can carry your payment acceptance machine in your pocket – it's in your smartphone!
All you need to do is tap your client's card or NFC wearable on the back of your smartphone with the preloaded app and you're good to go!
myPOS Glass – your Android phone is now a POS terminal
Harnessing the power of technology, we at myPOS are innovating the payments landscape with the latest addition to our payments acceptance solutions with myPOS Glass.
An innovative, affordable and simple solution, payments acceptance has never been easier for merchants on the go – anytime, anywhere!
In three simple steps, you can take payments on your Android smartphone!
Simply tap the card on the back of your phone, wait for the sound signal, and payment has been accepted.
And the best part? Instant settlement of funds!
With myPOS, there's no waiting several business days for your funds to arrive in your account.
Processing is instantaneous and you get your money immediately through your free Standard business card in your free online merchant account!
Share this post: