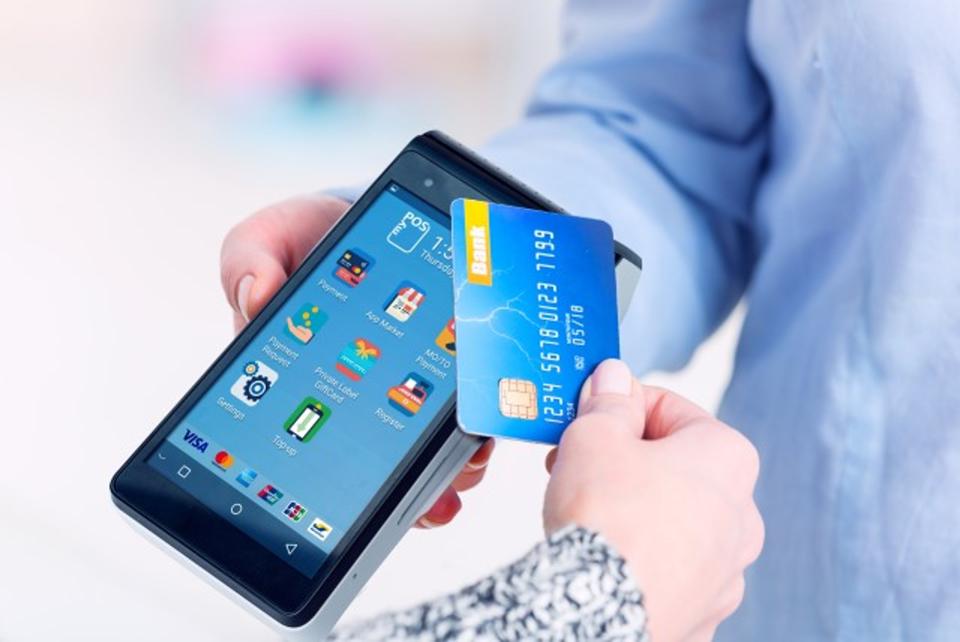 What is mPOS? Definition of mobile point of sale
Tips / 23.04.2021
mPOS stands for mobile Point of Sale. It is a mobile device, smartphone or tablet that works as a cash register or traditional POS terminal wirelessly.
mPOS is used by merchants that need to receive payments on the go. For example, any taxi driver or professional service providers like lawyers, mechanics, plumbers, etc.
What is the difference between mPOS and POS?
Classic POS devices were usually connected to your countertop with cables for an Internet connection. They could also be plugged into a wall to keep them fully charged throughout the day when you accept the most sales. In short, they generally operate in a fixed location and they use a mounted touch screen terminal, a cash drawer and a receipt printer.
With mPOS, this has changed the game for good. mPOS, as the name implies, enables you to carry your POS device with you wherever you are. Whether between tables in your restaurant or in your taxi cab, your POS device no longer needs to be connected to additional hardware for you to make full use of it and accept payments.
How does mPOS work and how can it improve your business?
These days, with most consumers turning away from cash sales, it's crucial to offer your customers a way to pay which makes them feel safe and comfortable. This is where mPOS devices come in. mPOS devices work just like classic POS terminals in that they accept contactless, magstripe as well as Chip&PIN payments.
What's more, however, is that they usually have a built-in Internet connection through the inclusion of a DATA card for constant Internet connectivity. This way, it doesn't matter whether you own a hairdressing salon, a B&B, a courier business or something else – your device is constantly with you and it is constantly connected.
Benefits of mPOS every retailer needs to know
There are multiple benefits of mPOS devices that you need to know about! For starters, they offer additional features such as inventory management, discounts, card-not-present transactions and employee accounts. They are also secure and this is very important in today's business world.
mPOS don't tie you down to a single location and helps improve your customer's experience by not only offering multiple payment options but also speeding up service and wait times.
You also free up valuable retail space on your countertop.

They're ideal for businesses on the go and they help accept new and innovative ways to accept payments such as with Google Pay and Apple Pay.
What's more is mPOS solutions can be cost-effective for small business owners who don't wish to invest heavy amounts into their POS systems.
Finally, since no card data is stored on the mPOS device and since transactions are encrypted, this limits a business' liability and complies with privacy and security regulations such as PCI DSS.
To purchase your mPOS device from myPOS, you can go to a physical store near you, get it from a distributor or purchase it from the Online Shop. The latter is the fastest way your device will come to you and all you need to do is sign in, add your address and shipping method and add the payment.
How to choose the best mPOS devices for your business
You might be wondering how to choose mPOS device for your business since there are so many options available on the market. Here are our top choices for you to consider:
myPOS Go
A traditional mPOS device, the myPOS Go is one of the most affordable POS terminals on the market going at only 29 GBP . It is small, yet versatile and it has a strong chassis and a durable keypad for transactions. You can also purchase accompanying accessories to create one awesome bundle. While the myPOS Go is eco-friendly and paper-free, you can still send receipts to your customers via SMS or email.
myPOS Combo
Another traditional device which comes with a receipt printer is the myPOS Combo. Strong, durable and sturdy, it is one of our best-sellers and for good reason. It offers custom branded receipts and has a long-lasting battery life. You also get constant Internet connectivity through a built-in DATA card which comes in the package absolutely FREE.
myPOS Carbon
Water-resistant, shock proof and dust proof, the myPOS Carbon is the next generation of Android powered smart terminals which comes with a receipt printer, too. It has a strong battery life, offers a lot of memory space and makes for a durable payments companion.
myPOS Slim
The latest addition to our family of smart devices, the myPOS Slim comes with a barcode scanner. It is a sturdy device which is ultra-light and easy to carry. It also comes equipped with a free DATA card for Internet connectivity across Europe and it is ideal for retailers and courier and delivery personnel.
myPOS Glass
myPOS Glass is an innovative app which was launched in Europe in 2020, which turns a merchant's Android smartphone into a mPOS terminal. You don't need additional hardware, cables or dongles to accept payments – just your phone! This solution is ideal for professionals on the go and it comes in two attractive pricing plans.
Questions that all merchants should ask themselves when deciding which mPOS to purchase
Does the payment provider offer instant settlement of funds?
Does the package come with a free business card to transact with?
Is there a free merchant account in which your funds are settled?
In case you're wondering – myPOS answer to all the questions is YES.
Conclusion
Now that you know what an mPOS is and how it can benefit your business, you're ready to choose your device. Remember that at myPOS, we have a wide range of devices on offer to suit every business' needs. To get some help in choosing the right payment terminal for your business, don't hesitate to reach out to us by email.
Share this post: