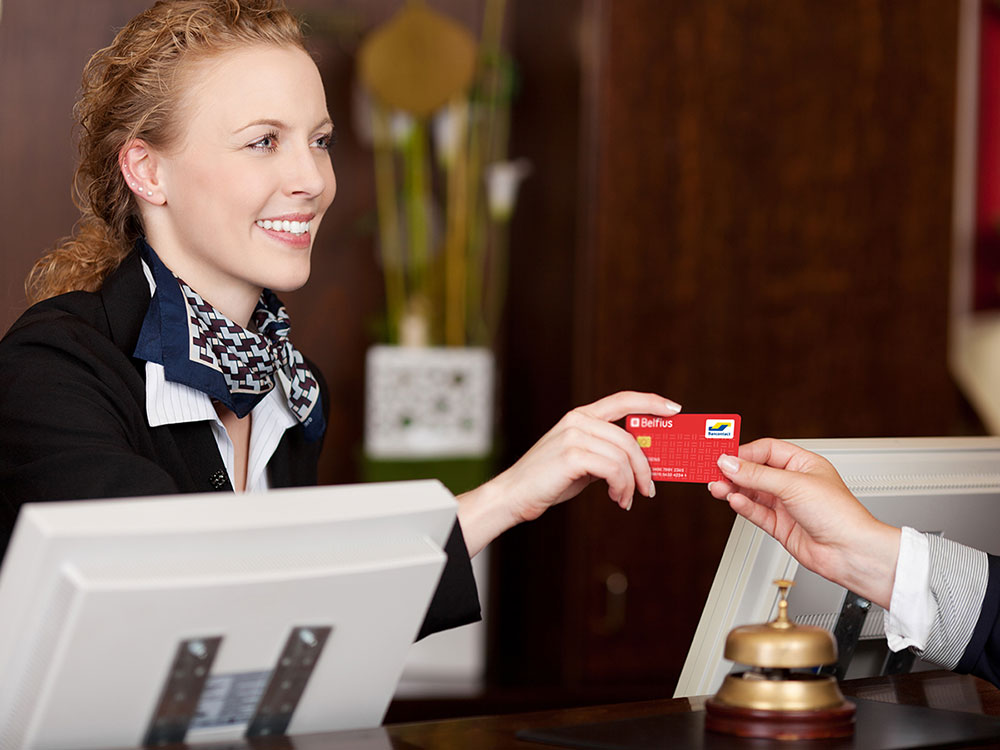 Payments within travel and tourism industry
Product News / 18.01.2019
For a lot of countries, tourism is one of the foundational pillars of their economic strength, one often supported by investors who help create new jobs for local residents. It's an area that changes pretty often, with every year bringing along new forms of entertainment, relaxation or fun experiences. We all anxiously await our yearly vacation, hoping to get new emotions or a few days of rest instead of problems. And yet, quite often, we get the latter alongside the former, and a lot of the time it's related to the method of payment. Payments – especially in the sphere of tourism – should be quick, convenient and safe, for both the tourist and the merchant. But is a universal solution which works for both sides even possible?
The Importance of Card Payments
Over the last few years, one particular trend has become abundantly clear in the world of payments – more and more tourists prefer using their cards instead of cash. There's nothing weird about that, given how everyone who visits a bar, restaurant or an amusement park wants to pay in the fastest, most convenient way without really worrying about whether or not he or she has enough cash on hand, and without the danger of being robbed. Bank cards are a universal solution – the only risks associated with them (such as lacking funds in your account or losing the card/forgetting your PIN) can be very easily mitigated, which can't be said for paper money. But on the merchant's side, the barrier for payments – the POS terminal – is much bigger, since these devices are typically expensive and not always readily available. So how can merchants obtain a terminal easily, and what exactly can they do with it?
myPOS – A Great Payment Solution
Luckily, the European payment solution myPOS has the answer to that question. The company was founded in 2014, and since then has provided its clients with an affordable and easy to use platform for processing card payments. myPOS offers:
1. Wide variety of affordable, multi-functional POS terminals
From the tiny myPOS Mini to the powerful, Android-based myPOS Smart terminals, chances are myPOS has at least one terminal that's just right for your business;
2. FREE business account with support for multiple currencies
The online registration is fast and free, and every registered merchant receives a unique IBAN, alongside a free Visa card which allows them to immediately use any funds received from payments or transfers on that account;
3. Support for MO/TO payment
The myPOS platform fully supports accepting payments without a card on hand, either over the phone or e-mail, which can really help hotels, B&Bs and other establishments operating within the sphere of tourism;
4. Useful services such as Payment Request, Tipping, PayButton, PayLink and GiftCards
myPOS offers numerous services which can greatly aid any business, adding more value to the platform and terminals while also offering merchants new profit opportunities. The Payment Request function sends a payment link to a client's e-mail or phone, through which said client can securely perform the payment easily and hassle-free. Tipping allows clients to reward you and your employees for a job well done, while PayButton and PayLink are perfect for accepting online payments on your website or social media. GiftCards are non-reloadable cards personalized for your store that clients can charge with any amount they wish and use those funds at a later date, increasing your business' visibility and encouraging customer loyalty.
5. Topping up pre-paid phones
The cellphone is a tourist's most valuable companion, helping them not only navigate a foreign land, but also keep in touch with their group and call home once in a while. As such, one of the worst situations a tourist can end up in is running out of minutes on their phone. Why not offer to top it up when they need it?
6. No monthly or annual fees
myPOS has no contracts, or any kind of regularly occurring fees. Instead, a small percentage is withheld from each made transaction. The merchant pays exactly as much as they use their POS terminal – if no clients made card payments, then no fees are being charged whatsoever.
It's almost impossible to find the best possible payment solution, especially in the tourism sector. That's why myPOS' platform comes with so many different functionalities – in order to ensure that hotels, restaurants, even B&Bs can find every single function they could ever need for their business in one place. But how can you start using the platform? Just like everything else myPOS-related, it's as easy as can be! All you need to do is go to www.myPOS.eu to begin your adventure in the world of electronic payments!
Share this post: