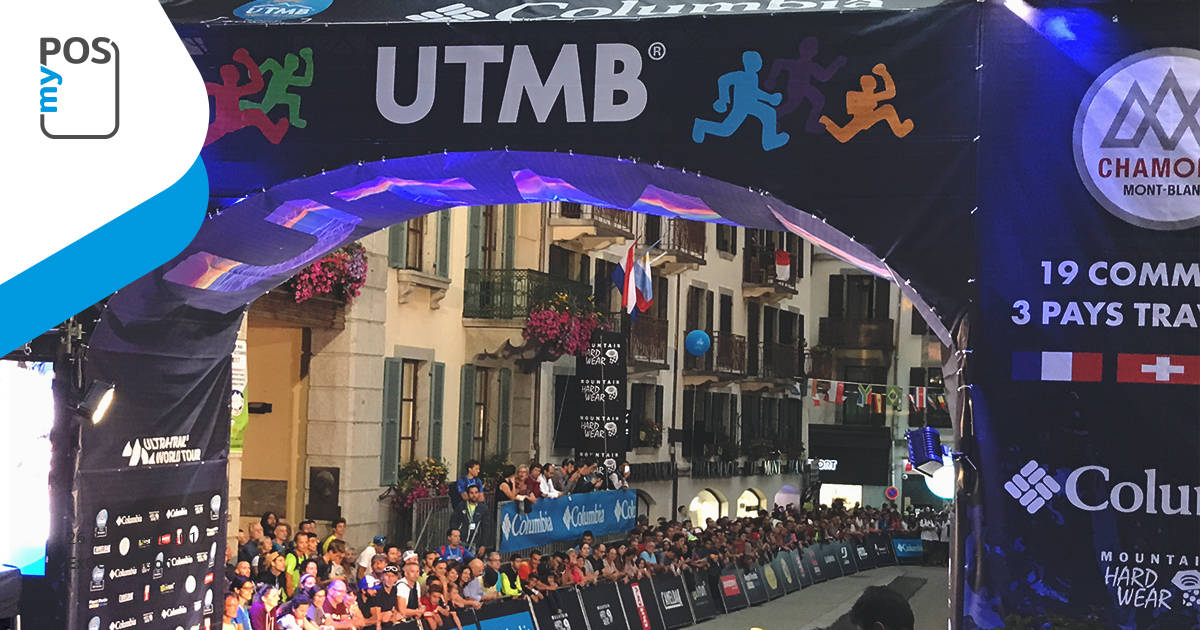 myPOS blazes a new trail at the 2017 UTMB
Tips / 03.10.2017
myPOS is proud to be a supporter of the Mount Blanc leg of the ULTRA-TRAIL WORLD TOUR 2017.
On a cold morning that few of us would even dare to get out of bed, 2,500+ would-be champions took to the slopes and valleys of the world-famous Mount Blanc Mountain by taking part in the 2017 UTMB.
This prestigious and grueling event is one of the highlights of the ULTRA-TRAIL WOULD TOUR, including several types of race covering different lengths: UTMB (166 km, 9600 D+), ТDS (119 km, 7250 D+), CCC (101 km, 6100 D+) и OCC (53 km, 3300 D+). And with nearly 10,000 meters of elevation changes over the 171Km trail, it's easy to see why.
myPOS was fortunate enough to be behind Sonya Nikol, an expert at extreme trail running and an expert in payments, who participated in the CCC 101 km race. Together, we were ready to take on anything that the mountain threw at us. After climbing the equivalent of Mount Everest in terms of altitude gains, Sonya crossed the finish line in only 26hrs:06min:04sec, finishing 233rd among the women in her group. A truly unbelievable feat of human endurance and capability.
Sonya was extremely happy with her time and vowed to be back again next year to improve on her already impressive finish. And of course, myPOS will be there right alongside her.
Share this post: