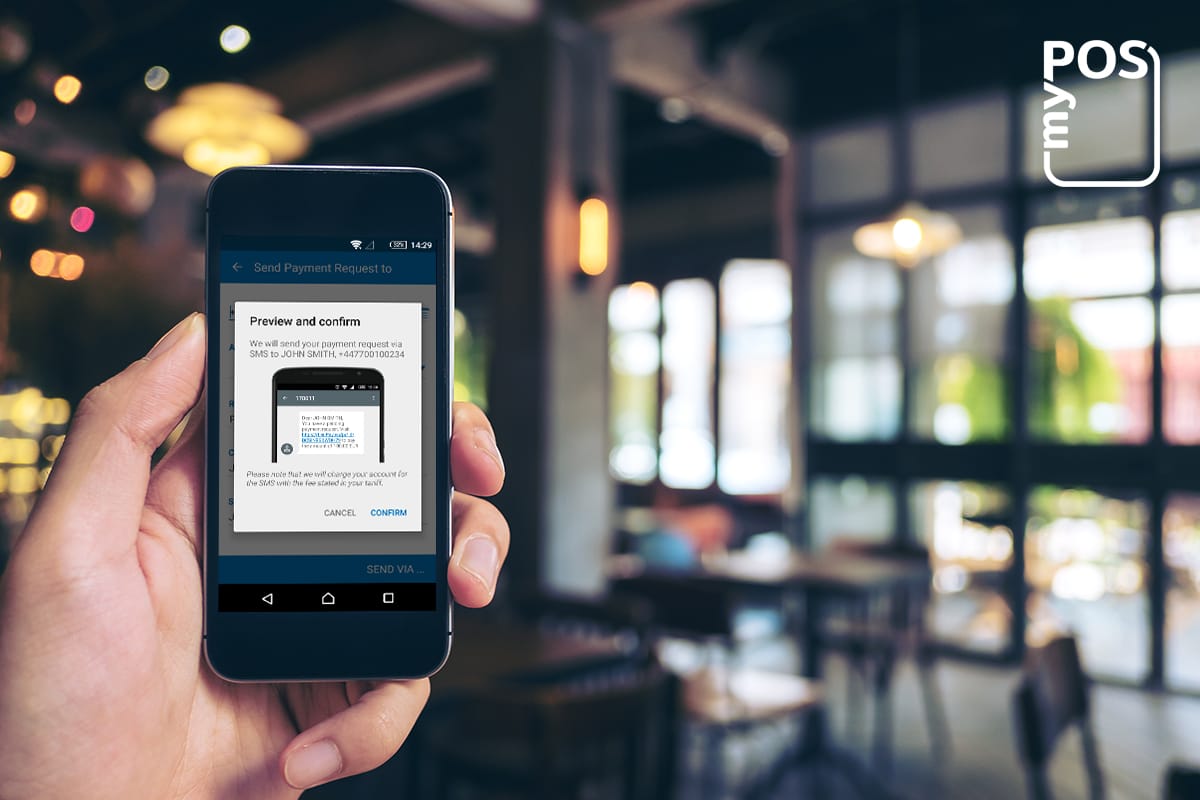 3 alternative ways to accept payments online without a website
Tips / 22.03.2017
Let's picture this:  you are an owner of a small shop for handmade crafts. You mainly sell creations of yours in a newly opened brick-and-mortar as you're just starting out this business.
It's no surprise that you probably don't have enough funds to put towards developing a website with an online store. We all know that building one may cost you a real fortune.
For this reason, you decided to create a few accounts in social media in order to engage with potential customers and sell your creations there.
However, here comes the question: how to accept payments from your customers online?
"You need a website!" – this is what most people would reply in haste.
We know 3 secret ways to accept online payments from your customers without running an online store or a website.
PayLink
We, at myPOS are perfectly aware that the vast majority of small-sized merchants, freelancers or people selling handmade crafts cannot afford to put aside a small fortune and build up a website in the very beginning of the business life cycle.
With that in mind, we wanted to invent fast and cheap way to help merchants accept card payments without the hassle and the need of setting up a website. After some time in brainstorming and work, our extremely useful feature called PayLink came to life.
The main benefit of PayLink is that you are able to generate one straight from your myPOS online account. It takes just a few simple steps to create your own link, leading to a secure checkout page, where customers complete their personal and card information to make the payment.
You are free to send the link to practically anyone with internet connection and get paid from around the world. Boundaries no longer matter when it comes to payments.
PayButton
This blue button with clean design you can create with less than 6 clicks on your myPOS account. It works exactly like the PayLink, but has the advantage to better draw the customers' attention. A single click on it is enough for your customers to buy the product and pay for it.
Payment request
It's very similar to PayLink, but has a couple of differences too. You can create one via the merchant's account, the mobile app and even via myPOS devices. Doing so, you get the chance to request money from your clients, family and friends no matter if they're on the same continent or travelling around the world.
Each Payment request is valid for 30 days and you are capable of keeping track of its status, so you know whether it's been paid, pending or expired.
What happens next?
No matter which of the above myPOS online payment features you are going for, the money is immediately settled in your e-money account and you can use them instantaneously. It's a win-win, as your clients pay within a minute and without any worries about security.
On the other hand, you avail of all benefits that online payments have to offer without the headache of designing your own checkout page, collecting and processing sensitive information or even paying for a website.
PayLink, PayButton and Payment request are available for all of myPOS clients!
Why not try them out now?!
Share this post: